Arizona looking like a legitimate contender again
|
Which guards can leave a legacy at their respective schools after March? What mid-major coaches could shine during the next month? Answers to those questions and more in this week's edition of the Triple Threat.
Three quick hits
1. How has Arizona gotten back to being Arizona?
The Wildcats aren't the same team we saw dominate college basketball in November and December with Brandon Ashley in the lineup. They're a different team, but one that's still more than capable of getting to North Texas and winning a national title. Without Ashley — who was lost for the year in January with a foot injury — Arizona is now embracing a more wide-open style and that's allowed this team to get more mileage out of shooters like Gabe York (eight made three-point shots in last four games) and Elliott Pitts (four made three-point shots in last three games). The Wildcats have won their last three games by an average of 22.6 points and clinched the Pac-12 regular-season title after Sunday night's victory over Stanford. Arizona is currently 27-2 and will play Oregon State Wednesday night in Corvallis.

2. Who is Nick Russell?
One of the more important players on SMU. The 6-4 senior doesn't get the same amount of ink as Nic Moore or Markus Kennedy, but he's embraced his role as the Mustangs' defensive stopper. Several coaches in the American have told me they've voted Russell as the conference's defensive player of the year because he's regularly guarding the opponent's top perimeter scorer. In a league that features players like Shabazz Napier (UConn), Sean Kilpatrick (Cincinnati), Joe Jackson (Memphis), and Russ Smith (Louisville), that's one tall order.
3. Which bubble team has a brutal close to the end of the regular season?
Nebraska. Tim Miles has done yeoman's work this season with the Cornhuskers, but their final two games in the Big Ten are beyond arduous. Nebraska will play at Indiana Wednesday night and then on Sunday will will close out the regular season at Pinnacle Bank Arena against Wisconsin. The Cornhuskers are currently 17-11 overall and 9-7 in Big Ten play.
Three games I'm looking forward to
1. Louisville at SMU (Wednesday, 7 PM ET, CBS Sports Network)
Think about this for a second. Larry Brown took over the Mustangs' program less than two years ago and right now he has them ranked 18th in the country. SMU has quickly become the hottest ticket in Dallas and there are even whispers that former Dallas Cowboys star Troy Aikman has gotten himself a front row seat for Wednesday's game against the defending national champions. Louisville has all the requisites to get back to a third consecutive Final Four, but needs to show more killer instinct down the stretch than it did in Saturday's loss at Memphis. This is a big national stage for the Mustangs and a big task for Rick Pitino's team considering the raucous confines of Moody Coliseum.
2. San Diego State at UNLV (Wednesday, 11 PM ET, CBS Sports Network)
The Aztecs have slid off the national radar over the past few weeks and that's probably just fine with Steve Fisher. San Diego State is good enough defensively to play with any team in college basketball and already has a win on its resume against Kansas. UNLV meanwhile, is trending upward after an impressive 26-point win at Air Force but will have to face the Aztecs without starting power forward Roscoe Smith, who is out with a concussion. The Runnin' Rebels are talented enough to put together a strong run over the final weeks of the season. Beating San Diego State would be one heck of a start.
3. Memphis at Cincinnati (Thursday, 7 PM ET)
The Bearcats became one of the hottest teams in college basketball a few weeks ago because they were hunting their opponents on a regular basis. That wasn't the case in Saturday's loss at UConn. Mick Cronin's team struggled offensively and was stuck in the mud for the majority of the defeat against the Huskies, who knocked off the Bearcats 51-45. Memphis is clearly more talented than Cincinnati, but that didn't matter the first time these two teams player earlier this year at FedEx Forum. The key for the Bearcats? Justin Jackson. The 6-8 senior didn't have a field goal against UConn, and needs to get going offensively again so this team has a secondary option next to Sean Kilpatrick.
Three guards who could leave a legacy at their respective programs after the NCAA Tournament
1. T.J. McConnell, Arizona
Sean Miller has craved a traditional point guard since he arrived in Tucson in 2009 and he's got just that in McConnell. The transfer from Duquesne has been near flawless recently, dishing out 26 assists to just three turnovers in the Wildcats' last four games. The presence of McConnell is one of the main reasons why Miller will have a legitimate chance to advance to his first Final Four as a head coach. McConnell is currently averaging 8.4 points, 5.5 assists, and 3.8 rebounds.
2. Kendall Williams, New Mexico
Cameron Bairstow's emergence has somehow allowed Williams' production to slide under the national radar. The 6-4 senior is improved in all major offensive categories from last season and has become a much more efficient all-around player. Lobos fans are dying to get to the Sweet 16 and getting New Mexico to the NCAA Tournament's second weekend would cement Williams' legacy in Albuquerque forever. Craig Neal's team isn't getting the hype it did last season when Steve Alford was the coach, but this squad is still more than capable of winning a few games in the field of 68 if they get the right matchups.
3. DeAndre Kane, Iowa State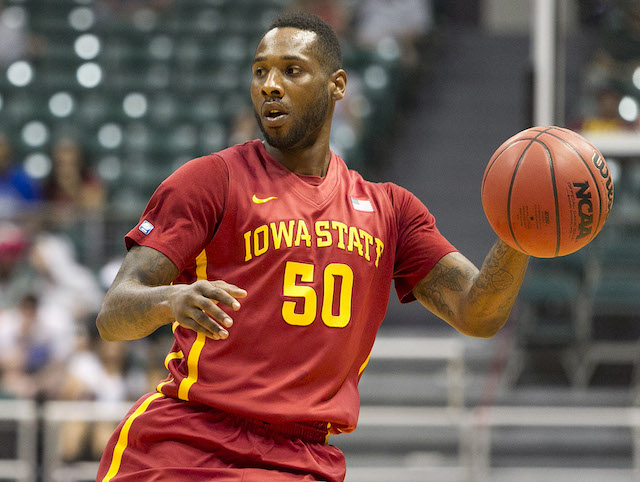 The fifth-year transfer Kane went from Conference USA afterthought to potential All-American in less than 12 months. The 6-4 guard is a legitimate contender for Big 12 Player of the Year and has the toughness, confidence, and ability to lead the Cyclones deep into theNCAA Tournament. Fred Hoiberg's squad has won a game in the field of 68 in each of the past two seasons and Kane's presence gives them the ability to go a step further. Sporting an unbelievable sense of belief each time he takes the floor, Kane is the player who always wants to take and make the big shot.
Three coaches who could be breakout stars in March
1. Andy Toole, Robert Morris
The former Penn standout has an 87-48 overall record in his four years with the Colonials, but has yet to lead his team to the NCAA Tournament. Robert Morris is the top seed in the NEC tournament for the second straight year, and was 14-2 in league play during the regular season. A trip to the field of 68 could do wonders for the 33-year old Toole, who was a finalist for the vacancy at Siena last spring.
2. Donnie Tyndall, Southern Miss
The epitome of a grinder, Tyndall has been incredibly impressive during his first two years in Hattiesburg. The Golden Eagles fell to Memphis in double-overtime in last year's Conference USA title game and will have a real chance to get back to that same place this season. Tyndall's squad is currently 25-5 overall and in a four-way tie for first place in the conference standings with a 12-3 league record. Well-respected throughout college basketball, Tyndall has also proven he has the chops for the big stage. The former Morehead State coach upset Rick Pitino and Louisville in the Round of 64 in 2011.
3. Mike White, Louisiana Tech
In just three years as a head coach, White has become one of the hottest names in the South. A former guard at Ole Miss, White has led the Bulldogs to a 69-29 record in the past three seasons, and won part of the WAC regular season title a year ago before Louisiana Tech joined Conference USA. The son of Duke athletic director Kevin White, expect White to regularly be mentioned for coaching openings in the SEC whenever there's a vacancy.
Three places to eat in New York City near MSG or the Barclays Center if you're attending the Big East or Atlantic 10 Tournament
1. Lugo
Conveniently located on 33rd street between seventh and eight avenue, Lugo is a regular pre and post game spot for events at the World's Most Famous Arena. Known for its appetizers, Lugo is a prime spot to nosh either on a bowl of pasta or an authentic pizza. The vintage caprese sliders aren't bad either.
2. The Ainsworth
Championship week wouldn't be championship week without a great sports bar armed with great food. The Ainsworth is just a short walk from MSG and sits on 26th street between sixth and seventh avenue. Anything on the menu should be solid, although we're a little disappointed the disco fries are no longer an option. Man were those good!
3. Bamonte's
A Brooklyn staple, this old-school italian joint is one of Williamsburg's institutions. Make sure to order two baskets of garlic bread before you sit at the table and then have Sylvio (host) follow that up with a couple of plates of their world famous ravioli's. After that any entree should suffice, but make sure you go with the berry pie for dessert — it's that good.