Plying Michael Jordan with applesauce helped get MJ through 1997′s famous 'Flu Game'
Michael Jordan's famous "Flu Game," during Game 5 of the 1997 NBA Finals, was legendary even before Jordan took his Chicago Bulls jersey off following his team's win. Jordan shook off what could have been a case of food poisoning to score 38 points in the victory, willing his Bulls team to a 3-2 stranglehold on a series they'd clinch while back in Chicago for Game 6.
Following the contest, Jordan made sure to give the shoes he wore during Game 5 to a Utah Jazz ballboy that he had made a connection with earlier in the season, prior to a Utah comeback win over Chicago. Now 35, Preston Truman was a lifelong Jazz fan that aided in Jordan's recovery by supplying him with applesauce during halftime of the pivotal game.
Truman, in talking with Matthew Piper of the Salt Lake City Tribune, recently revealed some more tidbits from that night, in explaining why he'll be auctioning off those shoes via Gray Flannel Auctions. Here's his re-telling of that famous night:
He was one of the first in the building to know that Jordan would play that night when, as Bulls coach Phil Jackson gathered the team to go onto the court, Jordan finally got up and put his jersey on. He watched Jordan struggle back to the bench during timeouts; he ran Jordan a spoon for three small cups of applesauce at halftime; he heard Jordan tell doctors "F— no" when they suggested he sit out for a while.
Truman's parents would later tease him because the broadcast showed him — a lifelong Jazz fan — patting MJ on the shoulder after he wrapped him in a towel.
When Jordan hit the clinching shot and leaned into Pippen's arms, barely able to stand, Truman estimates he was 5 feet away.
"I was like 'I think I'm going to see this again and again.'"
After the game, the shoes were underneath Jordan's dressing table while Truman went about his work. The ballboy panicked when Charles Barkley stopped by to visit — Bryon Russell had asked for MJ's shoes earlier in the season, and Gary Payton drew flak in the 1996 Finals for doing the same. But Chuck left without them.
Jordan showered and dressed, and when the equipment manager reached down to pick the shoes up and pack them away, MJ told him to hold it. "Those are his," he said, pointing to Truman. He later signed both shoes while one of his body guards snapped photos. He then rubbed the top of Truman's head and left.
Not only were the Bulls able to beat Utah at home for the first time in the series, and the season, the conquest put the Jazz in a 3-2 hole they'd be unable to climb out of. On top of that, Jordan was mistakenly supplied with "Gatorload" during the game, instead of his usual Gatorade – a calorie-rich drink meant to replenish what high end athletes sweat off during a pro contest. The Bulls trainer at the time, Chip Schaefer, likened the mistake to supplying Jordan with "20 baked potatoes" during the contest.
So you could see how a bit of applesauce may have acted as a needed tonic.
Written by Nick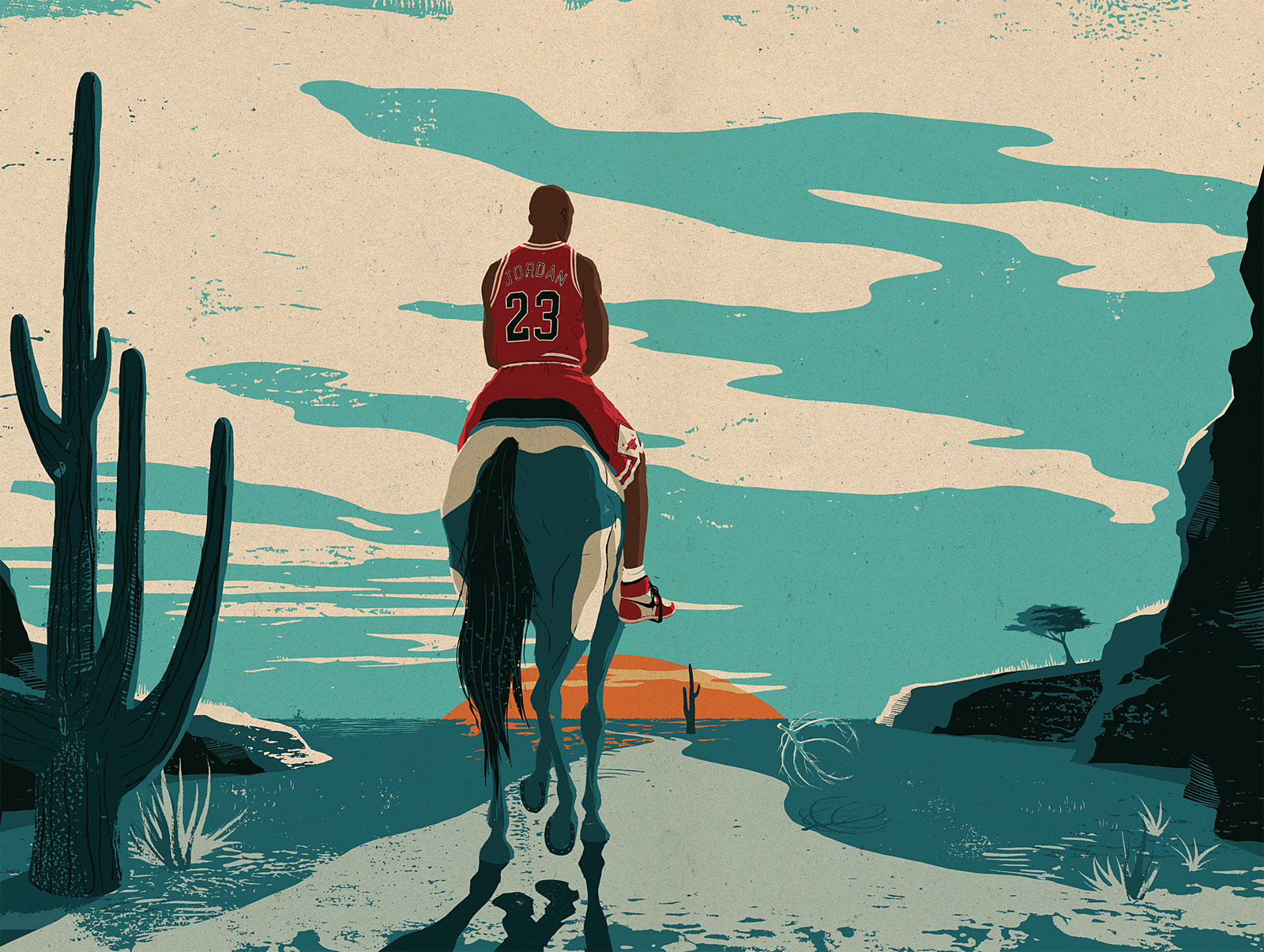 Nick the Quick White is an avid fan of basketball and hip hop, and a contributing writer with WJS since 2013. Nick has interviewed rappers, ballers, rapper ballers, and baller rappers on the site and continues to preach that the NBA should have a team in Europe. Maybe because Nick currently lives outside London where to them Football is actually played with your feet, can you believe this fatuousness?